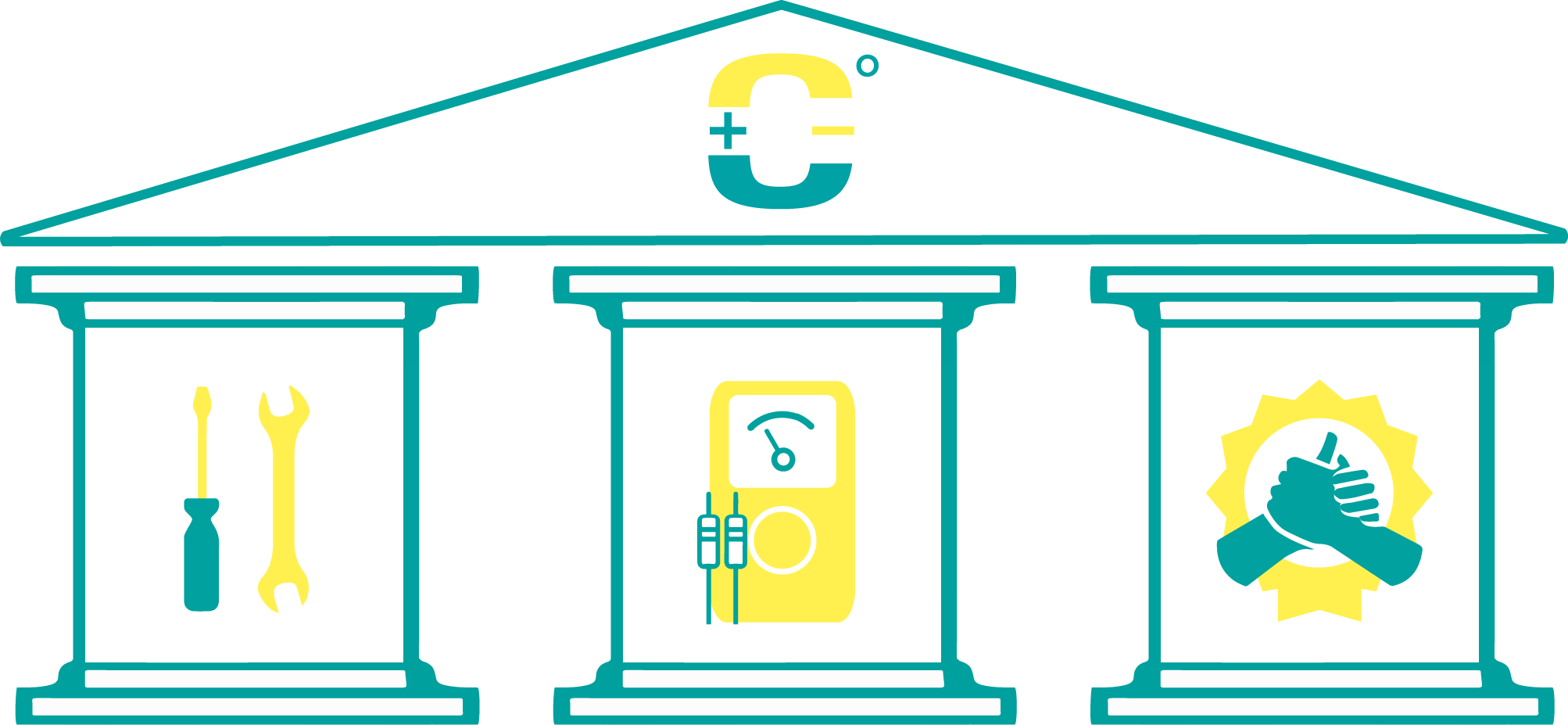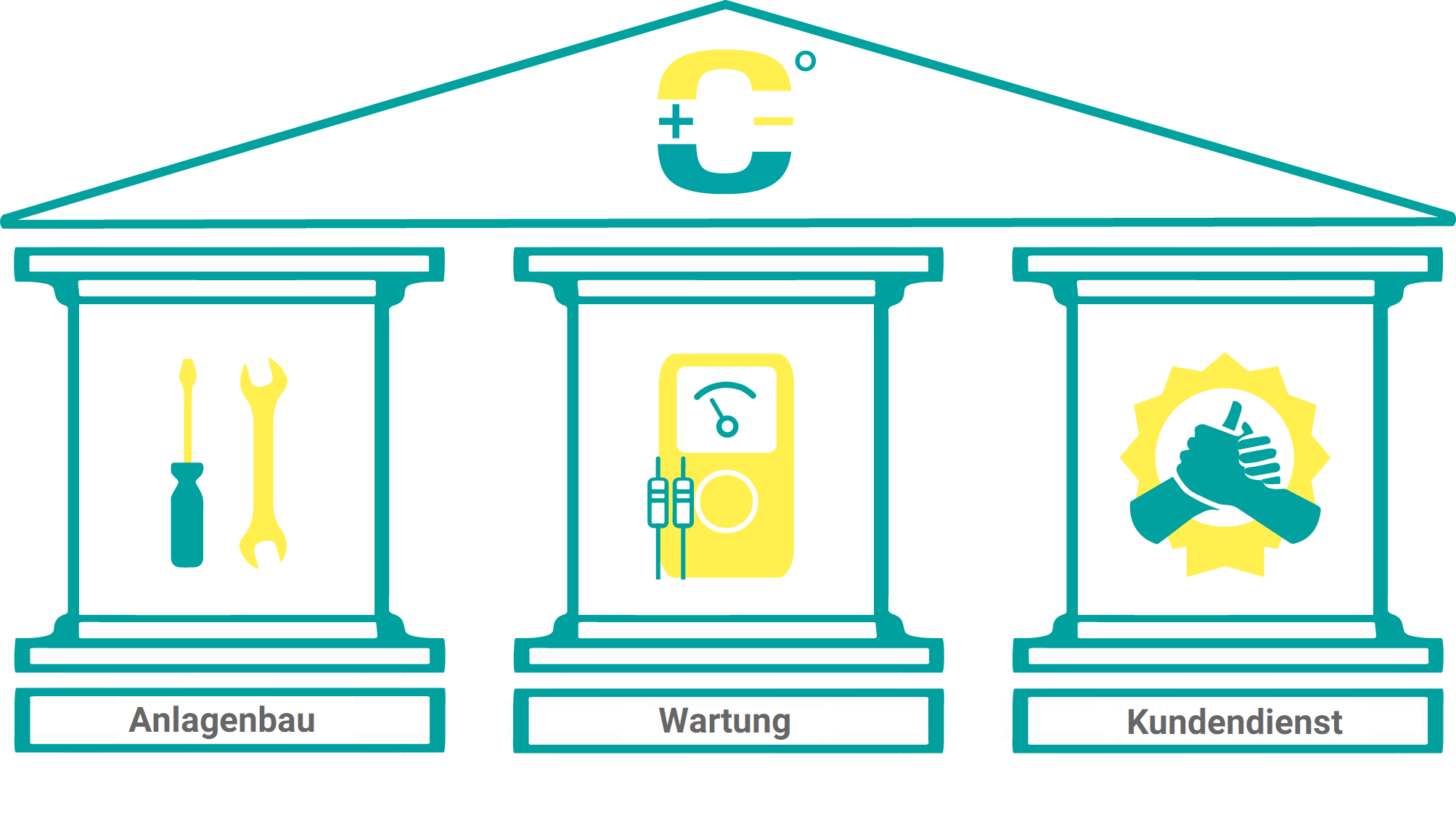 Plant Engineering
Whether air conditioning for the home bedroom, a chiller for the air-conditioning of entire buildings or special systems for bakery refrigeration or fermentation technology – we always offer you a solution tailored to your individual needs. The offer proposal, including measurements and on-site consultation, is of course free of charge for you.
Maintenance
Regular maintenance of your refrigeration and ventilation systems is essential for reliable operation.
There are various legal regulations that must be adhered to, which are a natural part of our service. Our individual on-site consultation is part of our free quotation service.
Customer Service
Nothing is more annoying than the sudden failure of a technical system. Nevertheless, this can happen again and again with complex technical systems that are exposed to a recurring or permanent strain.
In our operations centre, the assignments are bundled, prioritised and the technicians are assigned so that you can always be helped in due time – in emergencies around the clock.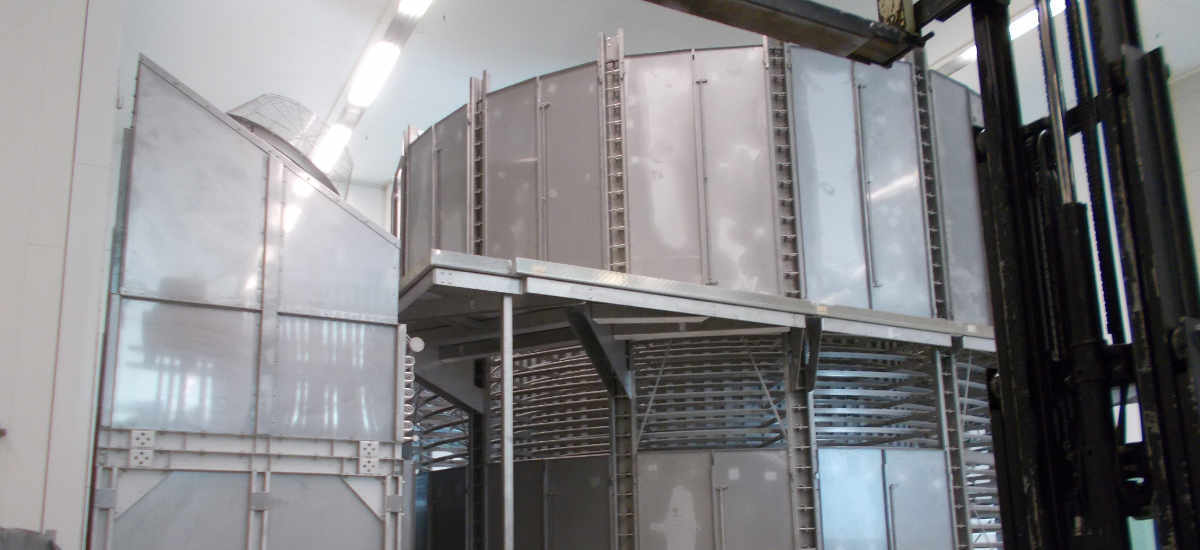 Plant Engineering
Just a few years after the company was founded, we have established plant construction as an important pillar of our business.
Your requirements and wishes are always in the foreground. We are not satisfied until "our" plant meets or exceeds the requirements. Only then do we hand over the plant to you, naturally within the framework of an extensive acceptance test.
It does not matter whether it is a private air-conditioning system, a cold store for a canteen or a shock freezer for industrial production.
Customized Plants
Our customized solutions know no bounds.
Our team of specialists is happy to meet any technical challenge. The individual solution to your specific requirements – usually in a given technical and spatial environment – is always our top priority. The equally important aspects of energy efficiency and cost-effectiveness are, of course, taken into account in our overall concept. We are happy to develop several variants so that a sound balance can be struck between the investment sum on the one hand and the payback period and sustainability on the other.
Our strength lies in our ability to set no limits to individuality. Based on your requirements, we create a concept that meets all conditions.
Neither do we shy at pioneering work, as we have proven many times in recent decades. Our concepts also include secondary systems such as heat recovery, for example for use as service water heating or heating support.
Special requirements demand special solutions, which are always reflected in our individual buildings. Production plants in the food sector must achieve constant temperatures between + 45 °C and – 25 °C as well as exact humidity over a long period of time. Our systems have the necessary precision to generate reproducible quality for you. We understand your requirements, right up to understanding the dough as a living organism that requires special treatment to achieve the best result. We speak your language. Together we develop the requirements for our plant layout.
We are always at the cutting edge of technology and research and open to ideas that bring energetic or other improvements.
Ready-To-Connect-Solutions
Our product portfolio also includes the individual use of prefabricated components. During a consultation we discuss to what extent a solution with ready-made systems is suitable for your requirements.
The component we purchase can be a chiller for the process cooling of a production plant, an air conditioning system for room air conditioning or any other refrigeration component.
Our free services always include on-site consulting as well as quotation preparation including measurement and design of the plant. The installation is carried out exclusively by trained specialists and the plant is put into operation in accordance with the applicable legal regulations.
An excerpt from our portfolio:
– Air conditioning systems
– Cold storage and deep-freeze rooms
– Shock freezer
– Fermentation machines
– Humidifier and dehumidifier
– Refrigerated counters
Energy Optimization
Ecological aspects are becoming more and more important in our society. For this reason, the energy optimisation of existing plants and new buildings is also an essential part of planning in the commercial and industrial sector.
Since the turn of the millennium, we have been dealing with sustainable energy concepts that can be integrated into our new plants but can also be retrofitted into existing plants. Due to constantly rising energy prices, the topic of energy optimization is becoming an important component of investment planning for decision-makers.
We are happy to create the best solution for your individual circumstances based on the existing technology – regardless of whether it is refrigeration, heating, fermentation or ventilation technology. Synergies between different systems can also create energy-efficient solutions, e.g. the use of waste heat from a refrigeration system for heating purposes.
We also design unconventional approaches or take up ideas from our customers. Just get in touch with us.
Examples of implemented energy optimisation concepts:
– Heat recovery plant for heating of fermenting rooms from the waste heat of refrigeration plants in Chile
– Heating of tap water via waste heat from the refrigeration plant in various craft bakeries
– Exhaust gas heat exchanger in the chimney of the oven for heating support
– Free cooling systems for the optimization of cold water systems
– Defrosting of coolers through the use of waste heat
Maintenance
Ensure operational safety.
The maintenance of a technical system ensures lasting and error-free operation and prevents major damage through prophylactic measures.
This is not the only reason why maintenance is required by law in many areas. The obligation lies with the operator of the plant. We comply with all current regulations such as EC Regulation No. 1005/2009, ChemOzonSchichtV, BetrSichV, EU Regulation No. 517/2014 and ChemKlimaschutzV, VDMA 24186 and VDI 6022.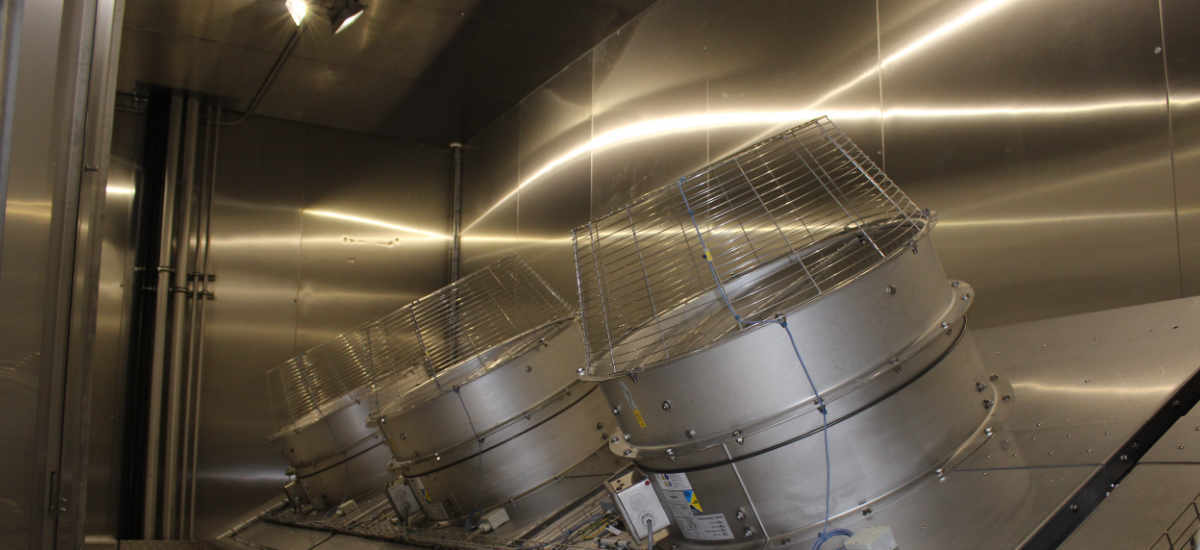 Refrigeration Systems
Regular maintenance of refrigeration systems is an essential component for sustainable operation, after all, your systems run several hours a day, in extreme cases continuously. With the EC Regulation No. 517/2014, the legislator has passed a cycle for the leak test of refrigeration systems that is based on the so-called CO2 equivalent. Our service goes one step further. In addition to leak testing, we also check all relevant components and measure all relevant data as part of the scope of maintenance. The cleaning of relevant components is also included in our scope of services.
According to EU Regulation No. 517/2014, the leak test is prescribed as follows:
| | | |
| --- | --- | --- |
| Quantity of F-gases in GWP (tonnes CO₂-equivalent) | No leakage detection system | With leakage detection system |
| unter 5 | no leak test required | no leak test required |
| 5 – 49 | at least every 12 months | at least every 24 months |
| 50 – 499 | at least every 6 months | at least every 12 months |
| 500 and more | at least every 3 months | at least every 6 months |
The CO₂ equivalent is calculated on the basis of the refrigerant charge in the system. Below you will find the GWP values of the most common current refrigerants.
| | |
| --- | --- |
| Refrigerant | GWP-value |
| R32 | 675 |
| R134A | 1.430 |
| R290 | 3 |
| R404A | 3.922 |
| R410A | 2.088 |
| R422D | 2.729 |
| R449A | 1.397 |
| R450A | 605 |
| R452A | 2.141 |
| R513A | 631 |
| R600A | 3 |
Ventilation systems
The maintenance of ventilation systems is always carried out in accordance with the valid guidelines such as VDMA 24186-1 and VDI 6022. Hygiene cleaning in accordance with VDI 6022 for the ventilation centre is part of our service.
The prescribed hygiene tests are carried out by our certified employees and are evaluated by an independent bioanalytical institute.
The fire dampers and smoke detectors are tested in accordance with the ventilation systems directive LüAR NRW and DIN EN 15423.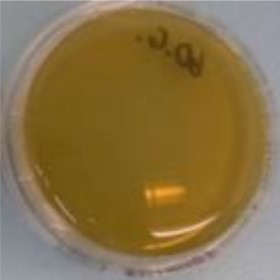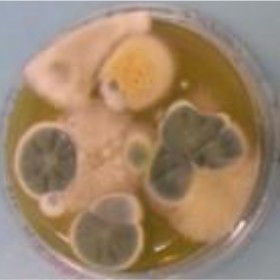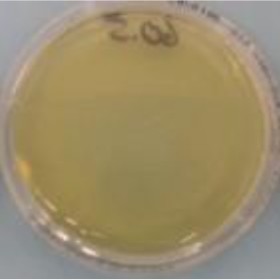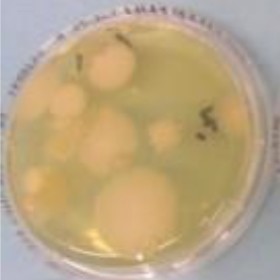 Evaluations of adhesive samples from ventilation systems (from left to right):
MEA sample (malt extract agar) after 5 days incubation without results, MEA sample after 5 days incubation with borderline results, CASO sample (casein soy peptone agar) after 2 days incubation without results, CASO sample after 2 days incubation with borderline results.
Other equipment
The maintenance of other technical installations such as drinking water storage systems, sprinkler systems or district heating transfer stations is carried out in accordance with the valid guidelines DIN EN 806-5, DIN EN 12845 and AGFW (Worksheet FW 437).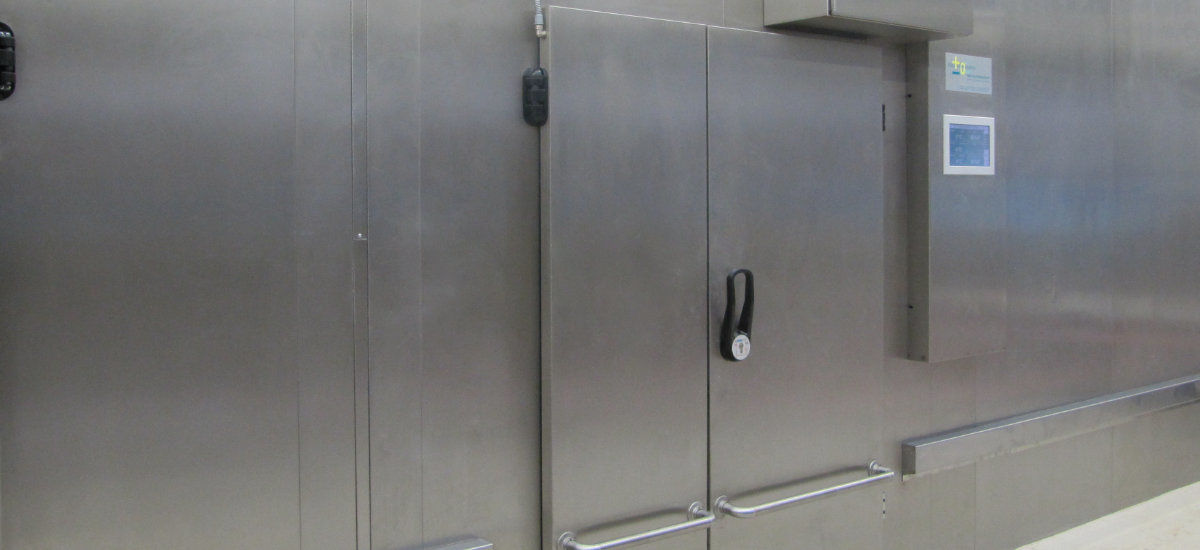 Customer Service
Always swiftly on the spot.
Our customer service is supposed to provide quick assistance as soon as a refrigeration or ventilation system no longer works as it should. We store the most common spare parts ourselves on site in Wuppertal, so that we can repair most system failures on the same day. For the procurement of special spare parts, we cooperate with permanent partners who can supply us with everything we need promptly.
24/7 Service
Our emergency service is manned around the clock. Also on weekends and holidays. This enables us to react immediately in urgent emergencies.
0202 / 258 637 – 0